REVERBERATION CHAMBERS
CMZ-Consulting provides you with REVERBERATION CHAMBERS, with typically up to 70 dB of attenuation between 100 MHz to 18GHz, with final characteristics which can be tailored to your needs, including performances and size.
Ancillary interface items as doors, feed-through (as honeycombs) are provided on demand.
Characteristics can be tailored to your needs, including performances and size.
Functions as reverberation chamber and clean room can be combined, with interfaces as doors, feed-through (as honeycombs).
The ultra light closed room can be easily transported, and installed in a few minutes only by two operators, without tools, on pre-established or temporary indoor or outdoor location.
The metal free structure is modular, built with standard modules which can be assembled to form small, medium and large rooms.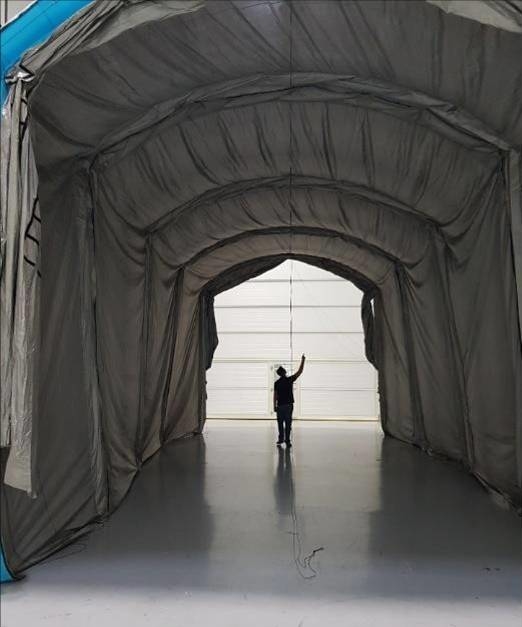 Features
Inflatable structure, metal free
Cumulative functions (for instance: Faraday cage inside a clean room)
Performances according to your needs and customizable thanks to fabrics choice and number of layers
Fully dismountable, storable and reusable
Fabrics on all surfaces including the ground and the door
Installation in few minutes (less than 10 min for a 2,4m x 2m x 2m structure), by one or two operators.
Very light structure easily transportable in a bag or luggage
Structure length easily expandable by addition of standard modules, to follow yours potential needs evolution
Long life item, for indoor or outdoor use
No maintenance operations
No need of an inflating pump permanently activated
Pressure release valves for the safety of the operators and equipment
Remote control and monitoring of the cage on smart phone (optional)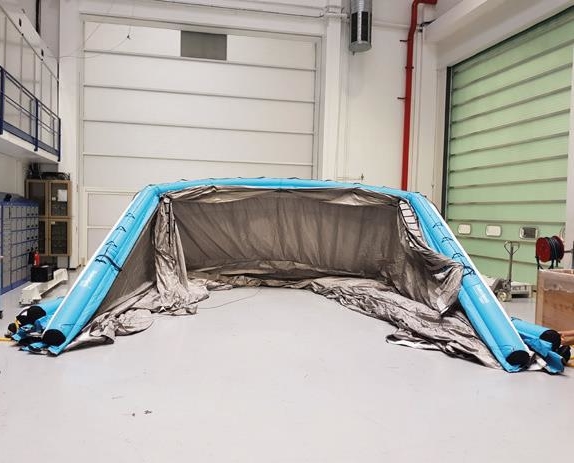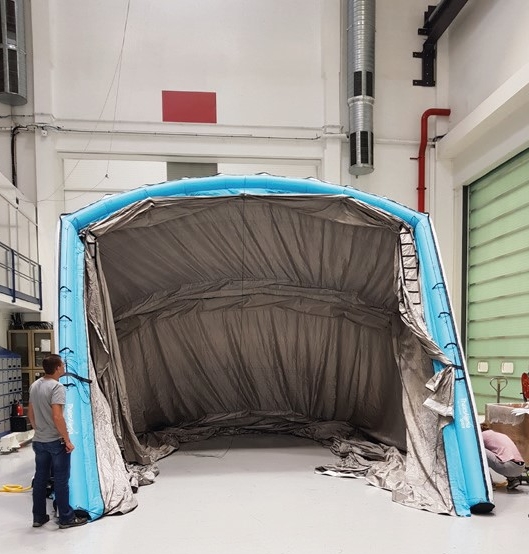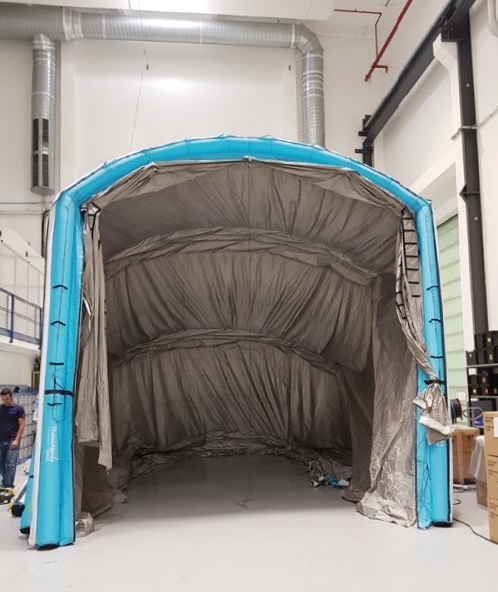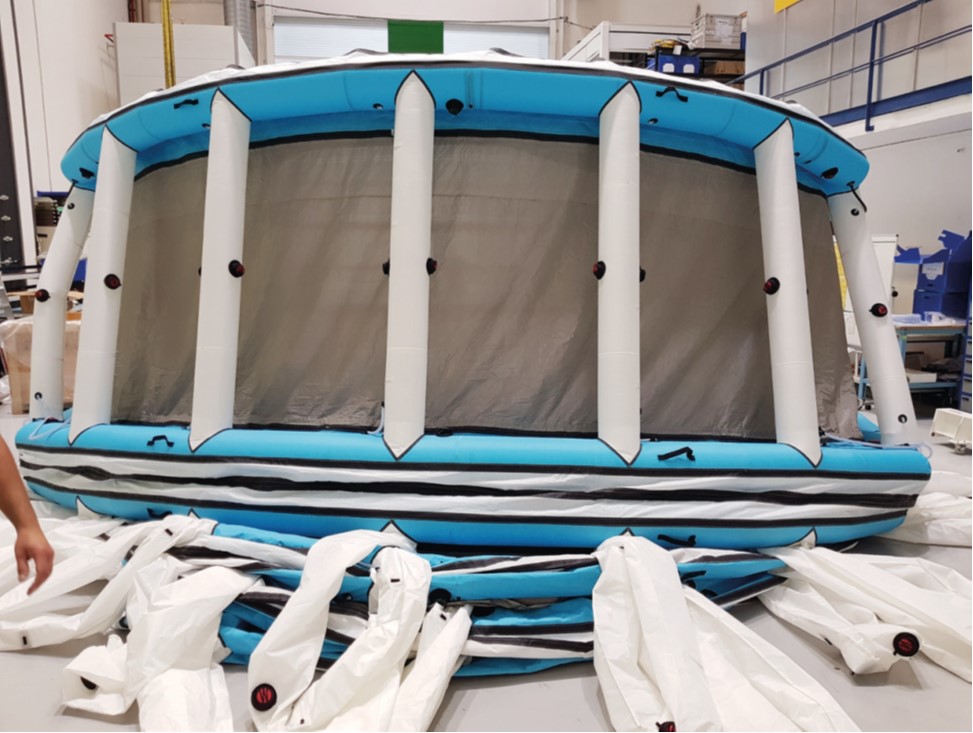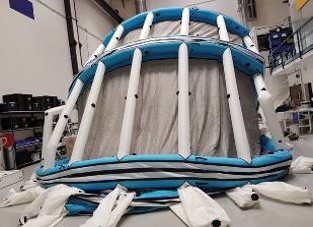 Performances and technical characteristics
Frequency range
Typically from 100 MHz to 18 GHz (option at lower frequencies and up to 40 GHz)
Standards
Compliant to RTCA DO-160 & MIL-STD-461 G
Force of the field
For an input power of 1 W, field of 50 V/m (typically from 100 MHz to 18 GHz)
Attenuation
Up to 70 dB (multi-layers of fabrics)
Tested according to IEEE 299, including door, feed through, filters
Size
Size according to your needs, function of the lower frequency required and working volume
Working volume
Typically 30 m3 for a 6m x 5,5m x 5,2m chamber (depending of the test set-up)
Shape
Cubic, cuboid, cylinder, according to your needs
Temperature range
-25°C to 45°C
Weight
Typically 16 kg for a 2,4m x 2m x 2m chamber (without fabrics)
Storage volume
Typically 0.3 m3 for a 2,4m x 2m x 2m chamber (without fabrics)
Guaranteed performances
Depending of fabrics choices and number of fabrics layers
Heritage
Used by major European aerospace Companies.